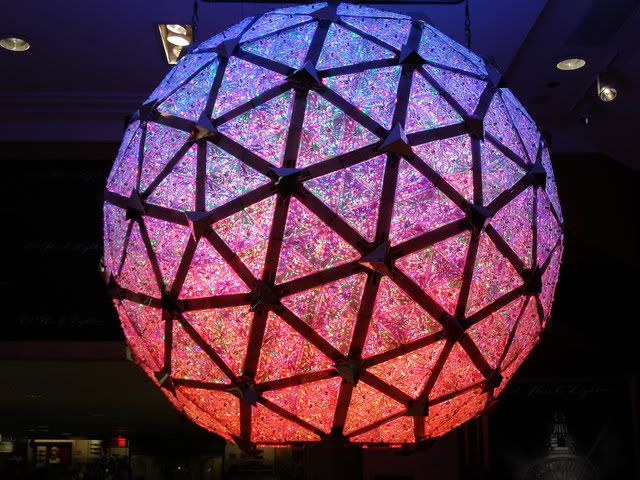 I'm already ballin' over so much music in my iTunes to go through, I have a mix I need to record that I was hoping to finish before the year was over,
plus
another one I'm starting to collect tracks for for a '09 kick off mixtape.
Also, I give you my best of/favorite albums of 2008:
1. Vampire Weekend - s/t


By now the band may have worn out their welcome with indie fans but when this first came out, trust me you and I were both feeling this like whoa.



2. Empire Of The Sun - Walking On A Dream


Besides having an amazing title single, after a few spins the album creeps up on you by surprise.



3. Foals - Antidotes


I've posted about this guys before on my old blog, the first time I heard this in its entirety I couldn't shut it off. Great dance-y math-, post-rock rhythms.



4. Hot Chip - Made In The Dark


Always looking for a familiar sound in subsequent records can be a killer. At first listen I didn't understand what they were doing, but now I know the band is destined for great pop genius.



5. Cut Copy - In Ghost Colours


This album brought out the darker 80s influences with a matured sound, topped off with a splash of MBV. I love Cut Copy to death.



6. MGMT - Oracular Spectacular


The album is this low on my list despite their hype but that's also the reason. Nonetheless a solidly produced record all around.



7. Hercules & Love Affair - s/t


Haunting vocals and excellent disco house journeys. These guys deserve all the acclaim they get. Plus I'd listen to Kim Ann Foxman's voice forever if I could.



8. Lykke Li - Youth Novel


No wonder I liked this album so much, one of the guys from Peter Bjorn & John produced the record! This makes up for their 2008 album sucking so much. And I can't forget Lykke Li's charming vocals of course.



9. Dr. Dog - Fate


My only issue with this album is that it sounds like it was unmastered, or my headphones are broken. Otherwise these guys have a great 60s/70s pop-rock sound, extreme catchiness, that I don't think anyone else could pull off.
(Thanks Dane)



10. Friendly Fires - s/t


I heard these guys produced their stuff DIY, if so cheers to them. I hate to drop their name (yeah I'm one of those people) but think early Bloc Party and throw it in a punk-funk-disco blender for sharp dance rhythms and good times.



11. Walter Meego - Voyager


A band I kind of ignored at first (and should've stayed to see when they opened for Cut Copy), then rediscovered after hearing a few tracks here and there and asking myself "I know this..who is this?". Trust me, put the album on and people will be asking about them too.



12. Flight Of The Conchords - s/t


Although it's not new material and missing a few classics, the pair are extremely talented and funny and how could anyone not like this record?



13. Late Of The Pier - Fantasy Black Channel


Fuck the nu-rave/Klaxons comparisons, with the help of Erol Alkan this band has produced the most unique sounding album of 2008 from the UK indie scene.



14. Mr. Oizo - Lambs Anger


On the surface it sounds half-assed at times, like Oizo threw some loops on repeat, but if you're familiar with his music all the way from

Analog Worms Attack

(maybe even earlier), this guy is an amazing producer. Overall its the Oizo album I've been waiting for since the last (which I was sadly disappointed by).



15. Q-Tip - The Renaissance


This album reminds me of what J Dilla (RIP) was going for with

The Shining

(which was one of my favorite albums of '06). It's not perfect, but compared to other comeback/aging hip-hop icons, Q-Tip did an excellent and cohesive job. The Dilla-produced track "Move" has been on repeat for me for a while now.


16. Dodos - Visiter


Refreshing yet sadly underrated indie folk-rock, musically reminiscent of Animal Collective at times (and I say this loosely), with a vintage sound like the aforementioned Dr. Dog. The album reminds me of my college radio days.



Honorable Mention: Skatebard - Cosmos


This is my fave space disco shit of the year, and although somewhat formulaic and repetitive, I think Skatebard is headed in the right direction for the recognition he deserves.

P.S.
Here's a link to my
Best Of 2007
on my old blog (R.I.P.
Dancefloor Heart Attack
).


P.P.S.
The "Far Away" b-side on Cut Copy's latest single, "Sands of Time", is dooope. For sure going on the next mixtape...cop that ish!