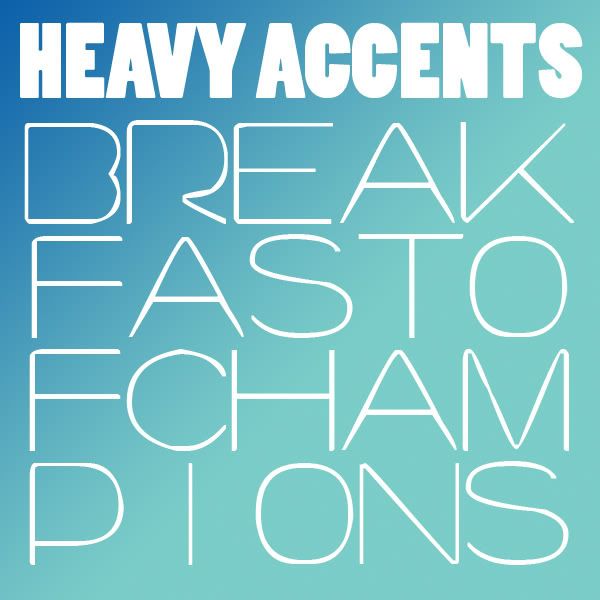 If it was obvious enough, I jacked the title from the Vonnegut novel (sorry, not really into Wheaties...) which I'm currently reading. Or trying to finish. Slowly.
Moving along--this is somewhat of a live mix-tape clocking in a little over one hour, so I apologize for the inconsistent audio levels throughout (if I knew how to mix/master this stuff I would).
I meant to record this for December but I went out of the country so finally, here it is. A little on the electro/beat side but I tried to cover all the corners. Some highlights: XXXChange's "My Love"/"Your Love" mash, the highly underrated Subs, up-and-coming Fukkk Offf, a forgotten Buffalo Bunch remix of Phoenix, the Boys Noize-produced Frankmusik "When You're Around" with a sweet-ass hijacked Stranglers' sample. Enjoy.
TRACKLIST:
1. Audio Bullys - Flickery Vision (Original)
2. Mr. Oizo - Positif
3. Munk - Live Fast Die Old (Headman Remix)
4. ZZT - The Worm (Erol Alkan Extended Rework)
5. Late Of The Pier - Focker (Boys Noize Terror Remix)
6. Alter Ego - Why Not?
7. Housemeister - Inordertodance (Original Mix)
8. Database - Miami ft. Bonde do Role
9. Birdman - 100 Million (Fully Fitted Remix)
10. XXXChange - Our Love (Main Edit)
11. Streetlife DJs - We Love The Disco Sound (Radio Edit)
12. The Subs - Papillon
13. Lykke Li - Little Bit (AutoErotique Bootleg Remix)
14. Fukkk Offf - Black Phantom
15. PNAU - Baby (Aston Shuffle Just Woah Remix)
16. Underworld - Ring Road (Fake Blood Remix)
17. Phoenix - If I Ever Feel Better (Buffalo Bunch Remix)
18. Yuksek - Tonight
19. Math Head - Get Hype
20. Claude Vonstroke vs Too $hort - Blow The Whistler (Hookerz & Blow Edit)
21. Tiga - Move My Body (Only4Erol Mix)
22. Gameboy/Gamegirl - Fruitsalad (Round Table Knights Remix)
23. The Prodigy - Pandemonium
24. Switch, Ant & DNA - Xpand
25. Yelle - Short Dick Cuiz (Tepr remix)
26. Shawty Lo - They Know (Million $ Mano Remix)
27. Frankmusik - When You're Around
Download
Breakfast Of Champions
(Mega)