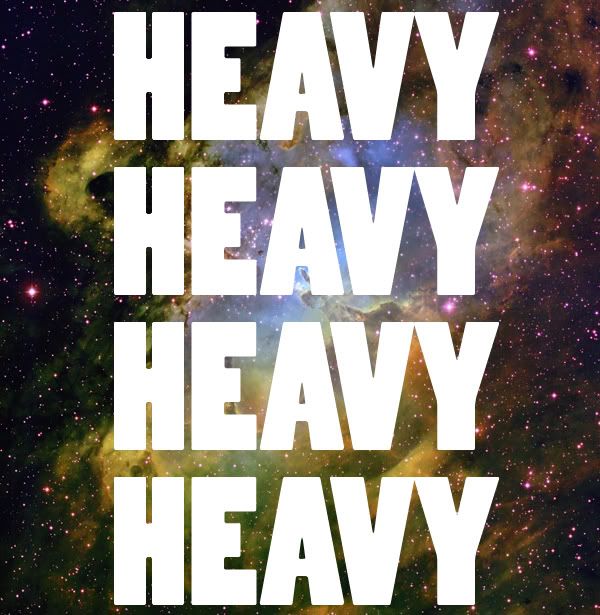 The fourth Heavy Accents mixtape, "Master Of Space And Time", is now online. I extended the length to 45 min and was hoping to get more tracks in, but this should do for now.
I squeezed in some fun ones, a new favorite of mine by
Hey Champ
, a M.A.N.D.Y/Booka Shade remix of "O Superman"(!),
Phoenix
's mostly unknown disco track "Heat Wave" (which I used for my first "mix" four years ago if you went to high school with me) before they picked up guitars, and two related bands
Empire Of The Sun
and
PNAU
(new favorite band)! Just listen to PNAU's (pre-EOTS band) "With You Forever" and you'll hear the connection.
Just for funsies, PNAU's "Baby" video (it's on the mix!):
I have a maaad tracklist for the next mixtape lined up which should be the biggest one so far, hopefully I can publish it online before the year is out. It'll be way, way less disco and more menacing electro/beats. Exciiited!
TRACKLIST:
1. Primary One - Hold Me Down (The Shoes Remix)
2. Bag Raiders - Shooting Stars (ft. Rhys of 'Ted & Francis')
3. Hey Champ - Cold Dust Girl
4. Alex Gopher - Aurora (Riot in Belgium & Knightlife Remix)
5. Cut Copy - Far Away (Hercules & Love Affair Remix)
6. Empire Of The Sun - Walking On A Dream
7. Simian Mobile Disco - Hustler (Joakim Remix)
8. Zombie Nation - Forza
9. Laurie Anderson - O Superman (M.A.N.D.Y. vs Booka Shade Remix)
10. BURNS - Alternate
11. Metro Area - Orange Alert (DFA remix)
12. Phoenix - Heat Wave
13. Pnau - Baby
14. Volga Select - Transe
15. The Chemical Brothers - Out Of Control
16. Midnight Juggernauts - Into The Galaxy (Chateau Marmont Remix)
Download
Master Of Space And Time
(MediaFire)
(Mega)
*Check out the mention on
fakeRICH
(thanks Mykal <3)